Join Us
WestLand provides an environment to grow professionally and personally. Since 1997, we have partnered with public and private businesses, government agencies and Native American communities to plan, engineer and deliver sustainable environmental solutions. WestLand is a drug-free company offering competitive wages and excellent benefits.
Why WestLand?
We really are "Passionate about our Work and Passionate about our People".
Competitive Salaries
Benefits that allow YOU to spend the money on what works for you and your family. Options include over 8 health plans including other plans that are important to you and your family
Training/Continuing Education
401K with up to 4% matching with 100% vesting immediately
Advancement Opportunities
Employee Ownership Opportunities
Paid time off including 7 ½ paid holidays.
We are a hard-working, fun group with a dog-friendly office (Tucson & Flagstaff offices only)
MISSION
At WestLand, our purpose is to sustain a friendly, inspired company where dedicated people work together to create exceptional outcomes.
VISION
WestLand's Vision is to achieve long-term growth and sustainability as a mid-sized consulting firm with a strategic presence in key regional markets throughout the West.
We will achieve this Vision by maintaining unequaled technical expertise, achieving outstanding results for our clients, and creating dynamic career paths and a culture of caring for our people while maintaining robust financial health.
VALUES
Believe in People
Respect, Engage and Inspire
Excellence Always
Anticipate, Adapt and Achieve
Do the Right Thing
Accountability is evident when we do what we say we are going to do and people accept responsibility for their actions.  Our purpose is to sustain a friendly, inspired company where dedicated people work together to create exceptional outcomes.
Teamwork is essential for competing in a challenging and constantly changing business environment. Working together across all job functions is critical to achieving our success.
Safety for our employees and our community is integral. We want every employee to go home after every work day safe and sound.  We protect the environment, health, and safety of our employees, customers and communities where we do business.
We're all in this together.
As a part of our local, national, and global community, WestLand is dedicated to giving back. WestLand actively supports the following organizations and we encourage you to explore the services they provide.
WestLand Engineering & Environmental Services, Inc. is an Equal Employment Opportunity/Affirmative Action Employer committed to hiring a diverse workforce and maintaining an inclusive culture. WestLand participates in the e-Verify program to determine the eligibility of our employees to work in the United States. WestLand will provide a reasonable accommodation for qualified individuals with disabilities in the job application and/or interview process. If you need assistance or a reasonable accommodation to participate in the application/or interview process, please contact Human Resources.
Human Resources
WestLand Engineering & Environmental Services, Inc.
4001 E Paradise Falls Dr,
Tucson, AZ 85712
ph: (520) 206-9585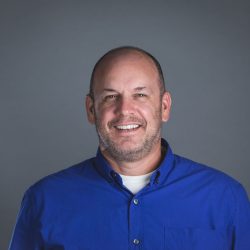 "Over my 18 years with WestLand I have not only gotten the support and mentorship to grow professionally but have had the chance to experience life as it changes with colleagues and seen our families grow together.  With the opportunities for growth  WestLand provides, I now find myself in a leadership role and have the chance to provide the same opportunities to others."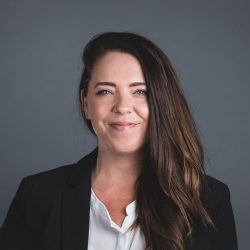 "Working at WestLand has afforded me the opportunity to work on projects I am passionate about and has fueled my constant curiosity for the natural environment. The culture here promotes intelligence and innovation in a very collaborate and energetic space. We are all working together to know more, do more, and be more."